Advantages of investing with us
We provide investment solutions for the needs of each client.
More than 50 investment specialists (11 CFAs).

Regional Committees per asset class.

Comprehensive and multidisciplinary Local Investment Committee.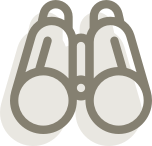 Execution and monitoring done by independent teams.

Scale economies that minimize operation costs, eventually benefiting our clients.

Technological infrastructure such as Aladdin, a Blackrock investment platform recognized worldwide, leader in portfolio management.

Outstanding performance of our portfolios in the long term.